StyleNest's Beauty Bird, Eleanor Tucker is back this week with her roundup of the best home fragrances for spring.
Is anyone else totally over winter? I can't wait to see the back of it myself, so to hurry things along I've decided to act like it's spring. I don't mean digging out the flip-flops or anything like that. No, this is all about home fragrance.
If I get another whiff of cinnamon until next November it will be too soon. So I've shelved anything remotely wintery in the candle department and called in the spring home fragrance cavalry. Wouldn't it be great if there actually was such a thing?
Replacing something about juniper berries that was sitting on the shelf behind the loo is my new Earth Secrets Reed Diffuser in Green Tea & Jasmine (£6.50). What a little cracker this is. Perfect for bathrooms where you don't want to leave a candle unattended, this gives a great subtle background scent. Some reed diffusers don't really give out much fragrance but I notice this lovely fresh smell every time I go in the bathroom.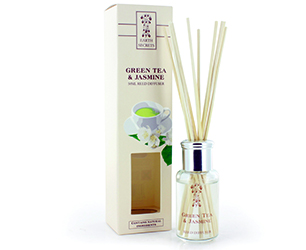 Now for some candles. New brand alert: A Life With A View. Absolutely loving this whole vibe – scents which evoke views from around the world, like New York loft apartments and Provencal gites. For spring, I've gone for the A View Of England: The Cottage scented candle (£40), with rosemary, bergamot, sweet pea, but with base notes of amber and smoke just so it's not too 'bouquet'.
Another antidote to the whiff of mulled wine is Noble Isle Willow Song Candle & Snuffer (£39). This too has floral top and heart notes (of rose petal, watermelon, and lily) but there is something more solid at the base in the form of cedar wood and musk. I love the snuffer that comes with this, a metal 'lid' for the candle, which puts out the flame with no smoke.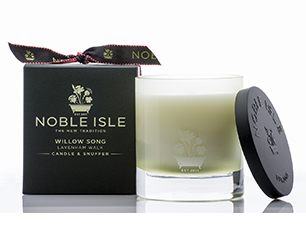 My purse-friendly choice is Ragdale Hall Spa Scented Candle (£7.50), which gives good scent considering it's under a tenner. A real spring clean for your airspace: refreshing crushed mint leaves, revitalising lemon, mango, jasmine and pink pepper.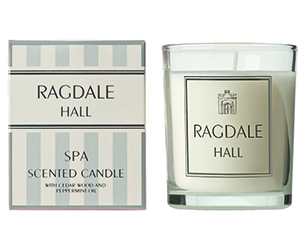 Finally, Jo Malone, who knows a thing or too about nice pongs. Lavender & Lovage Home Candle (£39) brings to mind crisp, clean white sheets and has that lovely calming lavender smell with depth added by rosemary and thyme. Now, come on March, let's be having you…
For all the latest beauty news head over to StyleNest's Beauty Spot, here.