StyleNest's in house Beauty Bird, Eleanor Tucker rounds up the best night creams, in hope for an overnight success. 
I've spent the winter using a facial oil at night but over the last month I've been trying some hard-working creams that are ideal to use in the evening. A night cream doesn't need to have the word 'night' in the name' – it's really just something that you prefer to use at night.
Maybe it's a cream that's richer than you'd be comfortable with during the day under makeup, or doesn't contain an SPF. Who cares? It's your skin, so listen to it and it will tell you what's best to use and when to use it. Here are my top five night creams… I mean creams I use at night.
First up is a cream that does have 'night' in the name: Dr Lewinn's Line Smoothing Complex S8 Double Intensity Night Cream (£51). Now this one is quite rich for me, but my post-winter skin is just drinking it up. I also love the ingenious little dispenser lid that stops you overloading your skin. By the morning, you'll be all plumped up.
Another overnight plumper is Origins latest addition to the Plantscription range. It's called Powerful Lifting Cream (£50 at John Lewis) and I'm becoming a bit addicted. The thing is, that in spite all the fancy 'youth-renewing moisture' and firmness it promises (and delivers) this bad boy does not mess with my normal/combination skin. There may be witchcraft involved. I'll investigate.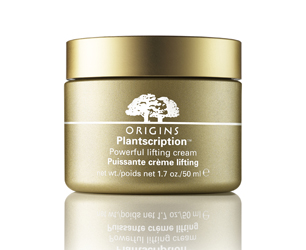 Next is from my new brand crush, UrbanVeda. This is a purse-friendly little marvel: Reviving Renewal Night Cream (£14.99). It contains Rose Damask flower water and pomegranate juice, which accounts I imagine for the delicious, Turkish delight-esque smell. Light, lovely and will make your cheeks smooth as a toddler's by the time you wake.
Now let's get pricey. Cult 51 Night Cream (£125) was one of those creams that I eyed nervously for a while and then wished I'd started sooner. It is really special. It smells quite strong, a bit like aftershave to be honest, but not in a bad way. I adore the texture, almost gel-like but perfectly nourishing, and the results on every possible imperfection are really quite dramatic. Put it on your birthday list.
Finally, from Thalgo, The Ultimate Time Solution Cream (£95). This is another one that delivers superb rejuvenating results (dark spot busting, sagginess lifting), but doesn't clog up skin that isn't dry. Feels like a real treat to put on, too.
For all the latest news, review, products and trends from the world of hair, visit StyleNest's Hair channel, here.