I'm talking cellulite, of course. The scourge of our otherwise smooth backsides. The nemesis of the body product enthusiast. The…you get the picture. I have it. I hate it.
Is there hope? Maybe. I'm no scientist but I'm fairly sure that a product you put on your skin's surface isn't going to sort out something as major as the big old dimples of fat beneath. That said, the current hi-tech formulas can genuinely tighten and smooth. So as far as I'm concerned, if they do all the extra fancy fat-dissolving stuff they claim to, that's just a bonus.
Here are my current favourites – just in time for you to get 'bikini ready' or whatever it is we're meant to do at this time of year. I'd be quite happy with 'wet suit ready' myself…
The first is a duo from Elemis, their Body Sculpting Firming System (£59). 'Phase one' is the Lipo-Refining Serum, and 'Phase two' is the Firming Cream. It's not as faffy as you'd think: the serum is lovely and light, while the cream sinks in with no stickiness. After two weeks? Yes. My backside is smoother. It really is.
Caudalie Contouring Concentrate (£25.50) is my next choice. I love this French brand which uses the 'power of the vine' (which I can relate to) to create its delicious products. This oil has a richly herbal scent and you need to give it a good massage in, which immediately makes you feel lighter and (apparently) 'drained'. Spa-tastic.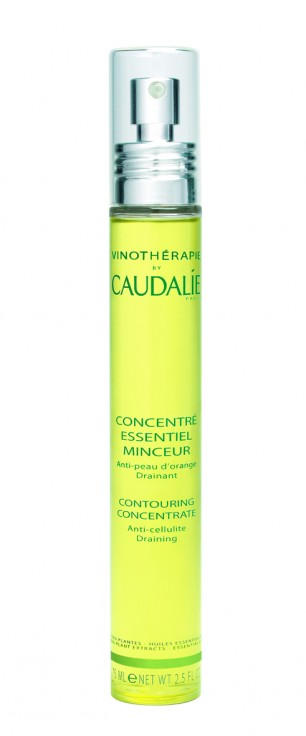 Next up is Mama Mio's Shrink To Fit (£35), impressively voted 'Best Cellulite Cream' by both ELLE and Cosmopolitan. It's very thick – the idea is that you use a small amount and work hard to rub it in and boost your circulation. Can you be bothered? After tighter bum cheeks in just a week, I certainly could.
Two more, both French again – our Gallic neighbours know a thing or two about orange peel it seems. Thalgo Cellu-thighs (£44.35) doesn't shy away from telling you what it does. And neither should it – it's a fabulously cooling pink lotion that makes you feel refreshed and tighter around those 'tricky' areas.
Finally, Payot's Celluli-Performance (£29) has really tickled my fancy as it also works on stretchmarks. Vive la France.